Designers and Builders of

Fine Furniture, Fixtures, ,Stage sets, Functional Sculpture

Partial Client / Project Listing:

In 1973, as a student  living and operating a custom shop in a Buckhead warehouse, I developed a keen sense of my connection to the energy of an ever-expanding Atlanta.

Early projects developed a hands-on design/build approach to my work.

In the beginning, most of my work consisted of custom furniture commissions for Buckhead residents. Ultimately my residential clients involved me in their business projects.

From quirky visual merchandise ideas for local boutique owners, or "atmosphere that amortizes" for local restaurants and bars, I was concept/designer-engineer/builder. When you needed an off-beat perspective on your home interior furnishing, or on your retail visual marketing...I  was the guy to go see.

The projects I worked on led to designs for various venues in Atlanta and around the country. Discos in Atlanta, N.Y.C., and Chicago; a blues club in Savannah; local musical niche clubs from bluegrass to death metal to punk - all the while interlacing the commercial projects with  my ever growing private furniture commissions.

I found the key element threading throughout the various projects, is giving clients what they know they want, but which they can't always put into words. Hearing the client, whether it's a private commission for residential application, a commericial project, or, working with architects as fixture designer, or purely as craftsman producing the highest quality work...I seek to meet the vision.

I hope you enjoy looking through the images in the various portfolios, and  seeing the range go from ornate to slick, sculptural to bare, small scale to large.

Thanks for visiting the site. Feel free to
contact me
via phone or e-mail with questions, or to set up an appointment.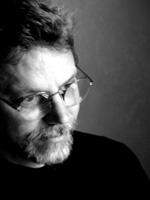 About Us: Projects/Clients

Architectural Design/ Build

Artisan Design philosophy